Introducing our new studio, the Rose Garden // Hampton Roads Premier Boudoir & Fantasy Studio
So, over the last few years, we have developed two amazing Boudoir Studios. Each Studio was focusing on a certain theme and atmosphere. I wanted to focus on a different style of Photography, something that looks out of this world. I touched briefly on this in the Gothic Studio, giving it that New Orleans feel with a touch of BDSM, so I was aware of the route to go. But I have never experimented with a softer look, something that was out of a fairytale.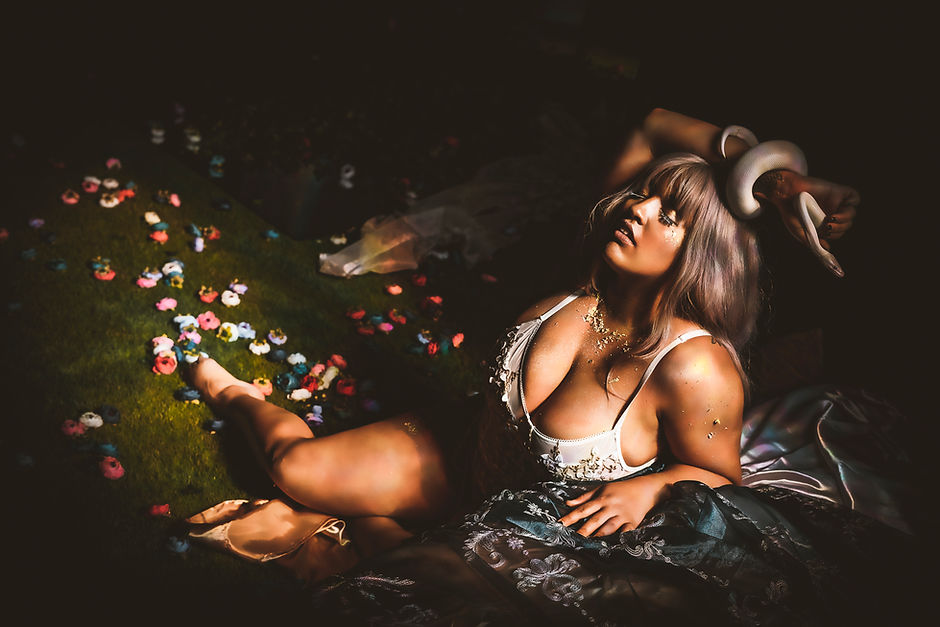 Fairytale Grace:

This studio is filled each wall with hundreds of flowers to bring your visions of a fairytale to life. You walk in and are welcomed by the beautiful colors of each petal, the rainbows of light coming in through the windows, and the three glass chandeliers that shimmer above you. This look is fit for royalty, and the most beautiful of backdrops to photograph boudoir.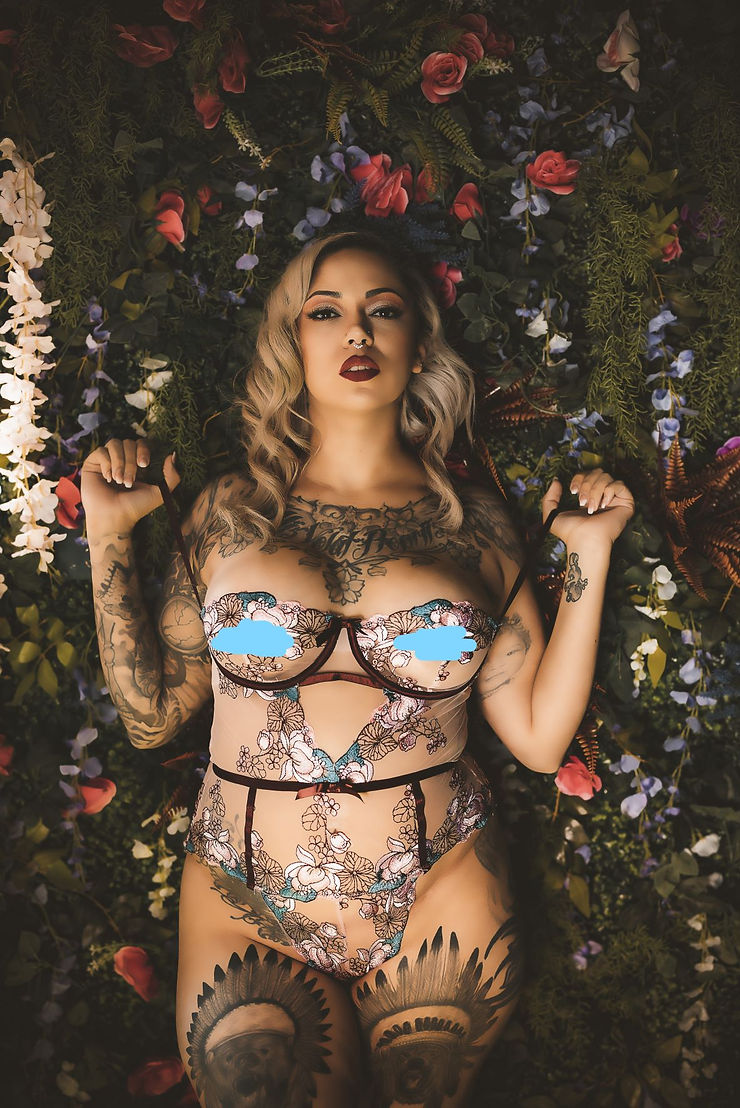 Themed Sessions:
Not only is this studio perfect for the fairytale vibes, but it is also a great themed shoot place. We have had women come into this studio ready to become fairies, princesses, Alice, Queens, etc. Each look is planned with beauty and precision, and the Rose Garden backdrop draws it all together in one memorizing photograph. Here at the studio, we put your wishes first, and if your fairy godmother knows anything about romance, she is definitely leading you here.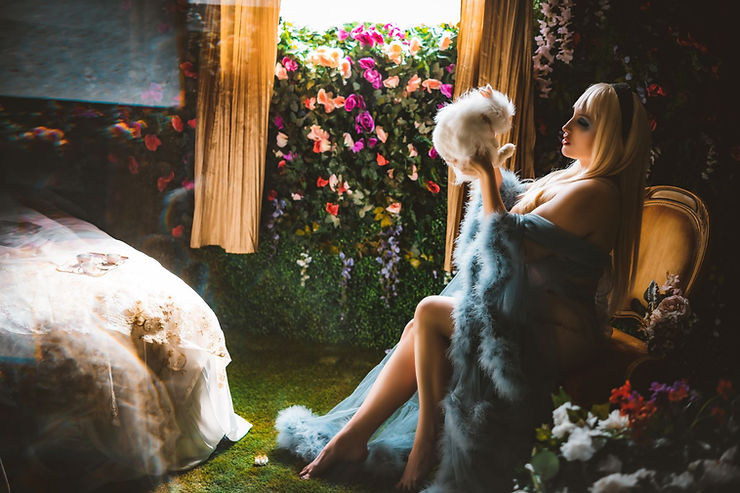 Alice in Wonderland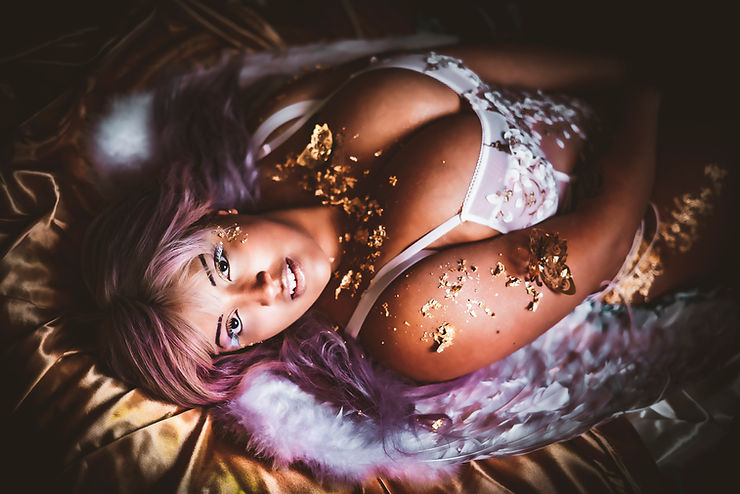 Golden Fairy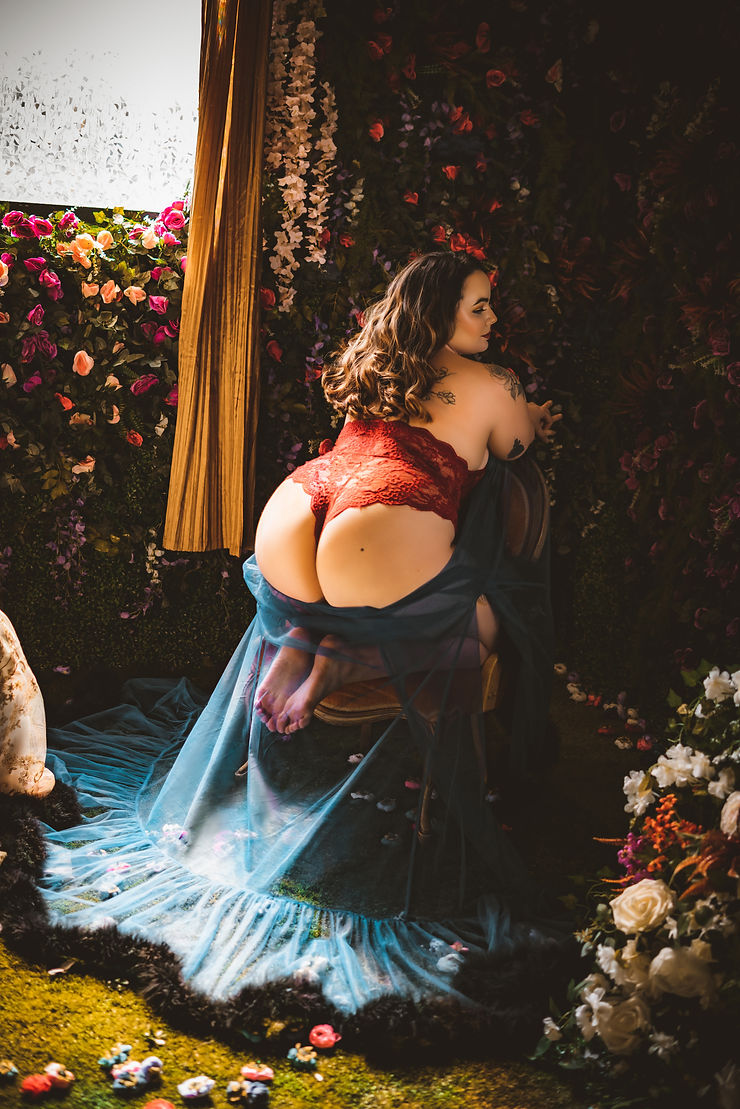 Snow White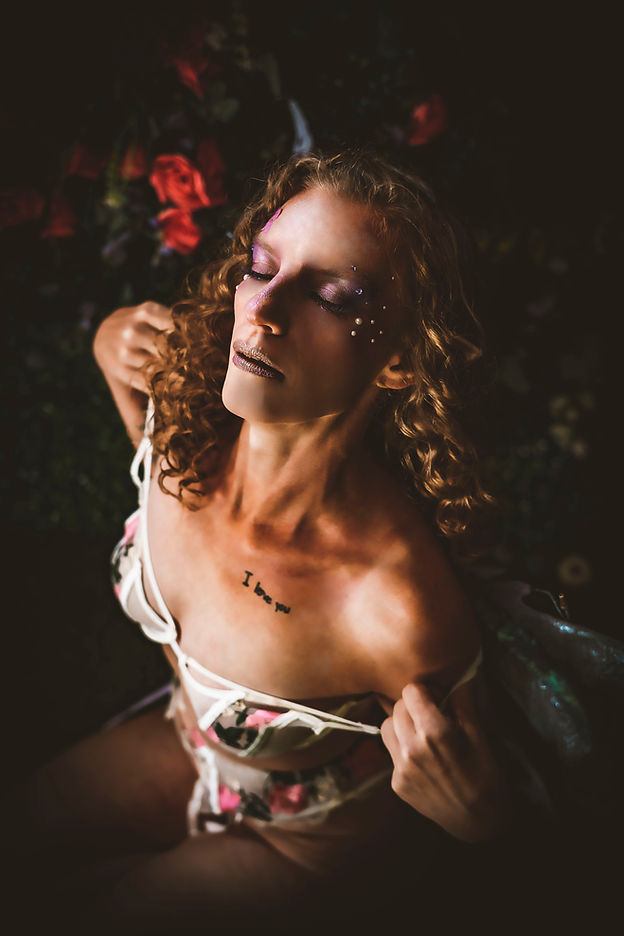 Unicorn Fairy
Why you should do the Rose Garden...
The Rose Garden has many different vibes, and we have had both romantic and erotic sessions among the flowers, so almost anything is possible in this studio. If you feel like the Rose Garden is to girls for you, we totally understand, but just remember, no one ever said that you couldn't mix chains and flowers. If you are interested in our new Rose Garden studio, we would love to show you around!!!
best boudoir photographers
boudoir photography packages
luxury boudoir photography
boudoir photography in norfolk va
professional boudoir photos
get boudoir photos taken
hampton roads boudoir photography